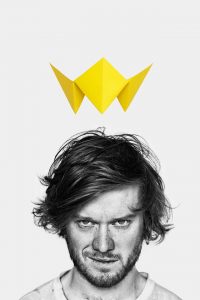 PUBLIC PERFORMANCES: Nov 12 – 16, 2019 at the Rachel Browne Theatre, 211 Bannatyne Ave
Directed by Jon Lachlan Stewart

TICKETS ARE ON SALE NOW! Click here or call 204-891-9160
Ticket prices: $20-25
A special partnership with Montreal-based theatre company La Fille Du Laitier.
Performed entirely without words, Macbeth Muet completely deconstructs this Shakespeare Tragedy into a fastpaced, visceral theatre experience, using the body, objects as imagery, and a ton of fake blood. Entire scenes are reduced to a single look, as Shakespeare's complex and beautiful poetry is rendered mute, and searing. ONE WEEK ONLY!
click here to see more information about La Fille Du Laitier.
FALL SCHOOL TOUR DATES: Oct 21 – Nov 8, 2019
Teachers: BOOK NOW! If you would like more information about booking this tour for your class in Fall 2019 please email us at admin@sirmb.ca.