Shakespeare in the Ruins is committed to ensuring live theatre is accessible to as many people as possible. Towards this goal our accessibility services include: a free, accessible, bus charter from downtown Winnipeg to the Ruins on pay-what-you-can Tuesdays; ASL interpretation and live audio description of selected performances and "In the Grove" shows, stationary performances staged under the trees for people for whom our promenade experience is a barrier.
Together with our ongoing commitment to affordable theatre through pay-what-you-can Tuesdays, discount prices for patrons under 30 and for members of the theatre industry, under-employed folks or people living on a fixed-income, we strive to ensure everyone can experience the magic of live theatre.
Details of all the services we offer and a feedback form are found below.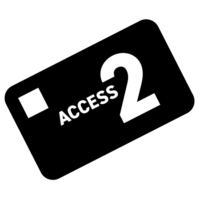 Access 2
Shakespeare in the Ruins is a proud member of the Easter Seals Access 2 Program.
Support persons do not pay admission to attend our performances with people they are supporting. To secure a seat for a support person contact our box office directly at 204-891-9160 or boxoffice@sirmb.ca

In the Grove
"In the Grove" performances are stationary and designed for people that find our promenade experience a barrier. Seating is provided, though patrons should feel free to bring their own chairs. The grove is accessible by wheelchair.

ASL Interpretation
ASL Interpretation is provided for selected performances.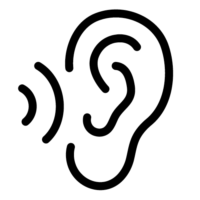 Live Audio Description
Live Audio Description is provided for selected performances.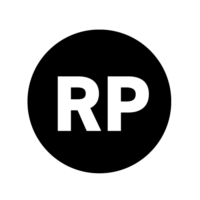 Relaxed Performances
Relaxed performances are designed for patrons who would benefit from a more relaxed performance environment. These performances allow for noise and movement in the audience area as well as exit and re-entry from the performance area whenever needed by audience members.
To this end ALL Shakespeare in the Ruins performances are relaxed performances. Patrons who require more space, may vocalize or need to leave the performance area are welcome at all our shows. Speak with our Front of House Manager when you arrive and they'll work with you to ensure appropriate seating.

Accessible Transit
An accessible, free bus charter is available on Pay-What-You Can Tuesdays.
The charter leaves from Portage Place – 393 Portage Avenue at 6:00PM and returns after the show.
The pick up location is directly in front of Portage Place, at the bus stop. It is a chartered city bus marked "Shakespeare in the Ruins." There is no need to reserve a seat. As it is a chartered bus, it does not make any other stops.

Support Animals
Support animals are welcome at all Shakespeare in the Ruins performances. Patrons will not be asked for "proof" for their support animal.

Accessibility
Trappist Monastery Provincial Heritage Park is partially wheelchair accessible. The Ruins themselves are accessible and there are accessible washrooms on site, but the promenade experience can provide some challenges for wheelchair and walker users.
People with motorized wheelchairs are often able to take part in the promenade experience, other mobility-device users may find the terrain difficult to navigate or too "bumpy" for comfort. It really depends on the user.
Feedback & Accommodation Requests
You can use the below form or call 204-957-1753 to provide feedback on our accessibility programs OR to request accommodation.