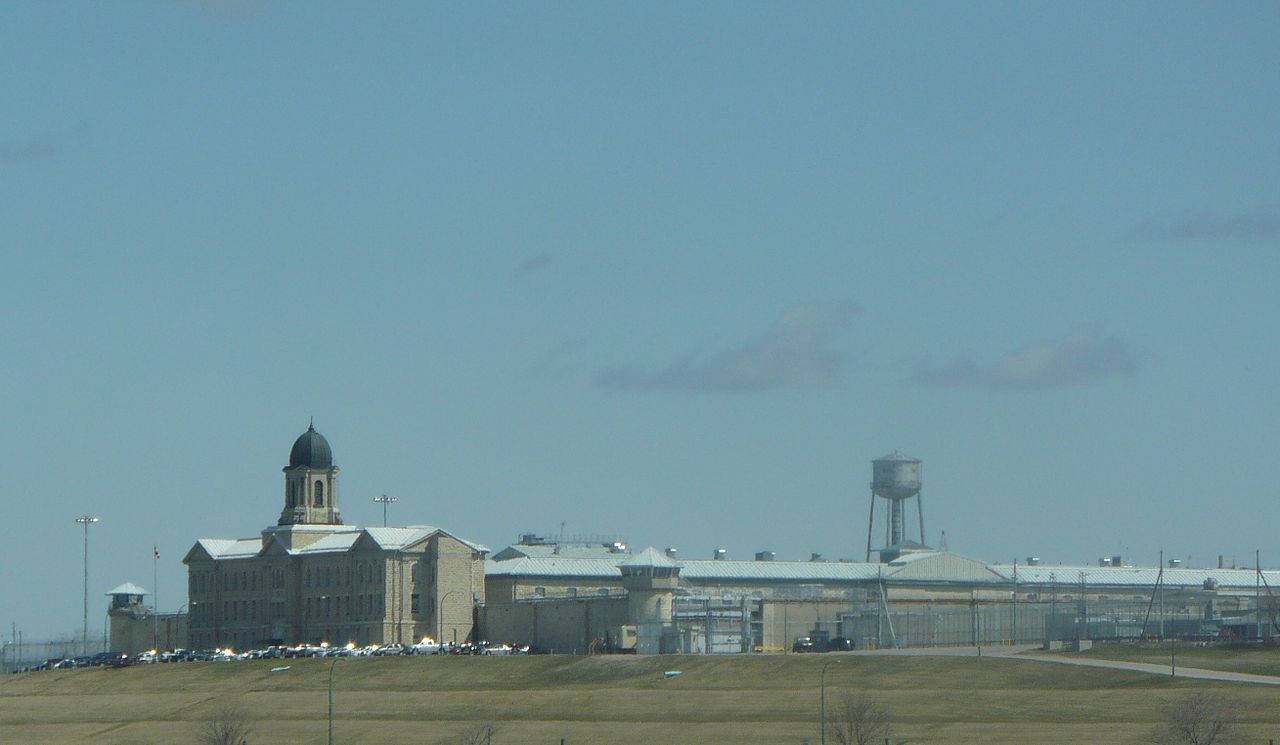 Shakespeare in Stony Mountain
Spurred on by the success of our 'Shakespeare in the City'(SITC) program for at-risk youth, and after watching the documentary Shakespeare Behind Bars, Program Director Claire Friesen felt passionately that SITC would be a great addition to the Stony Mountain Penitentiary school curriculum…but it would take years before this idea would come to fruition.
After numerous false starts, and a chance meeting with the Dean of the School from Stony Mountain, Claire's request to run the program in the prison went all the way up and back down the chain of command.  Then in August 2015, three years after starting her initial inquiries, the phone rang and the voice at the other end of the phone told her she needed to fill out the clearance form so she could start in three weeks! We now offer inmates two 12 week sessions a year.
Shakespeare in Stony Mountain (SISM) brings the Bard into the classroom at Stony Mountain Penitentiary where participants explore the themes in Shakespeare's most famous plays through discussion and performance. It is a powerful program aimed at helping participants to build self-confidence and the capacity for self-discovery through exposure to arts education. All participants who complete the course receive a grade 10 drama credit towards their high school diploma.
"From the first class I attended to the last class I have seen our group grow a great deal, we grew as a team. I think from all the laughs we got from the warm-ups we became more fearless and less worried about being judged or laughed at. I never thought that this is something that I could do, nor did I think this is something I would like. Myself and the guys were always listening and showed Arne and Claire all the respect they showed us."
–SITC participant
 "Working beside my fellow inmates to deconstruct the Bard's work and rebuild it into a short and workable piece was incredible. Claire has a rare ability to treat everyone as though they are bright intelligent designers, which helped pull the ingenious creative energy out of even the most repressed and introspective of our group…Working with Claire and Arne, and later Andrew, opened my eyes to the community of artistry that exists in the performing world, and awakened a hunger to participate more in the future.
This program (is) an incredibly beneficial experience for myself, and for the other participants. I strongly believe more programs like this should exist in Corrections toolbox, to help expand the horizons of – and give productive creative outlet for inmates who participate."
–SITC participant
This program means a great deal to Shakespeare in the Ruins. The success rate and the intrinsic value of this initiative are beyond measurable. If you would like to support Shakespeare in Stony Mountain, please head over to our Donate page and choose 'option 6' in the Fund drop-down menu, HERE.