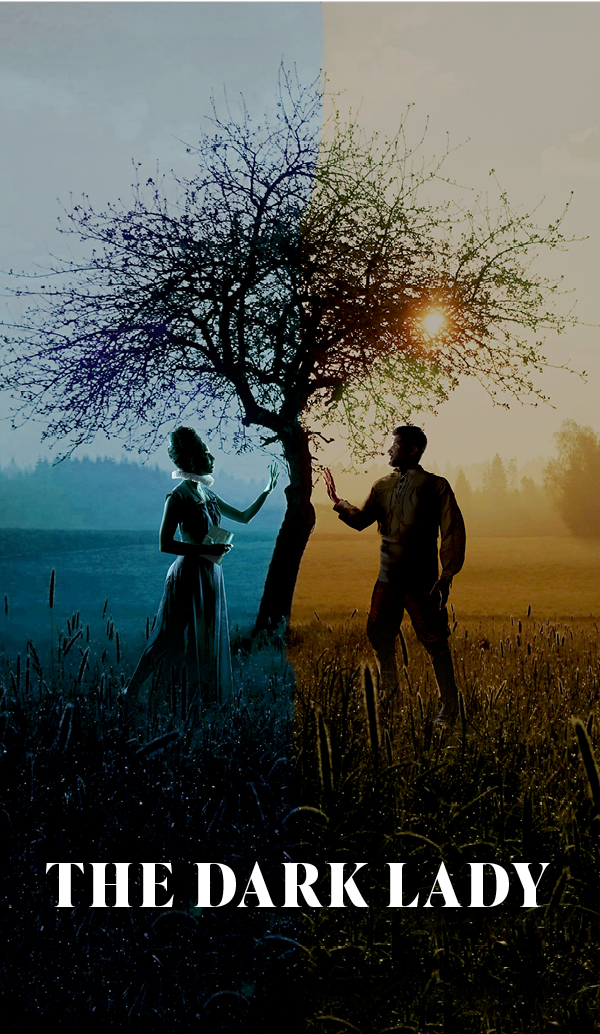 THE DARK LADY
Written by Jessica B. Hill
A co-production with Shakespeare on the Saskatchewan Festival Inc.
June 15 – July 2 | 2023
(see below for specific performance dates)
The Dark Lady, directed by SIR's Rodrigo Beilfuss, is a dynamic duet that dismantles our conventional views on Shakespeare through the perspective of a dark-skinned contemporary of his, poetess Emilia Bassano – the possible 'dark lady' that appears in his sonnets.  
Bassano was trilingual, multiracial, a talented musician and the first Englishwoman to publish her own poetry. In the play, these two poets come intimately together in a love story about artistic collaboration, desire, and ambition. Stratford's Jessica B. Hill, who delighted Winnipeg audiences this Winter with her solo piece, PANDORA is Emilia Bassano, while Winnipeg's Eric Blais  is William Shakespeare. The score is performed live by Spanish/Classical guitarist George Bajer-Koulack. The Dark Lady will be sensual, witty, insightful and FUN. 
Performed at The Ruins @ Trappist Monastery Provincial Heritage Park
Matinee Doors: 1:00pm
Matinees: 2:00pm
Evening Doors: 6:00pm
Evening Showtime: 7:30pm
Run Time: 70 to 80 mins
SHOW DAYS (limited run; only 10 performances):
15-Jun   16-Jun    17-Jun    20-Jun    21-Jun
The Dark Lady: Creation & Inspiration
Playwright and performer Jessica B. Hill and Dr. Katrina Dunn ( UofM Faculty of English, Theatre, Film & Media) take a deep dive into The Dark Lady's creation process, and inspiration, poet and writer Emilia Bassano.
Reflections: The Dark Lady
Playwright Jessica B. Hill and director Rodrigo Beilfuss discuss the creation of the play and provide insight into Emilia Bassano, the closest contender for "the Dark Lady of the Sonnets."
Cast
Jessica B. Hill  Emilia Bassano 
Eric Blais  William Shakespeare 
George Bajer-Koulack Musician 
Artistic & Technical Team
Rodrigo Beilfuss / Director
Jessica B. Hill / Playwright
Emma Welham / Assistant Director
Daina Leitold / Set & Props Design
Brenda McLean/ Costume Design
George Bajer – Koulack / Music Director
Evan King / Production Manager & Running Crew
Cari Simpson / Technical Director
Paige Lewis / Stage Manager
TL Kosinski / Props & Set Coordinator
Claire Sparling / Cutter & Costume Builder
Dramaturgical support by the Manitoba Association of Playwrights (MAP)
Special thanks to Here For Now Theatre, Kate Hennig, Bob White, Rylan Wilkie and the Stratford Festival