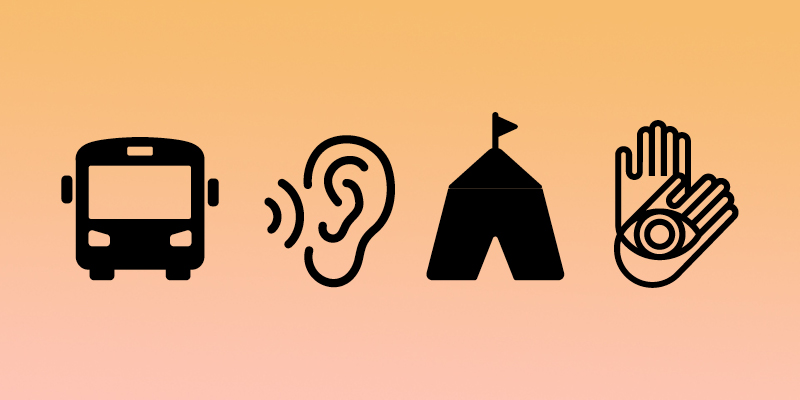 In 2021, the staff and board of SIR engaged in an exciting strategic planning process that updated our mandate, re-examined our values and outlined a bold vision for the company through 2025. As a part of this process, we placed the principles of equity and accessibility at the centre of our work and reaffirmed our belief in the power of classical theatre to transform people and communities.
This season, we've made significant investments in accessibility to welcome as many people as possible back to the Ruins. These initiatives include: a free bus charter from downtown Winnipeg to the Ruins on pay-what-you-can Tuesdays; ASL interpretation and live audio description of selected performances; and the launch of "Under-the-tent" shows, a pair of matinees staged under our tent for people for whom our promenade experience is a barrier.
Together with our ongoing commitment to affordable theatre through pay-what-you-can Tuesdays, our early-bird promotion, discount prices for patrons under 30 and for members of the theatre industry, under-employed folks or people living on a fixed-income, we strive to ensure everyone can access the transformative power of live theatre.