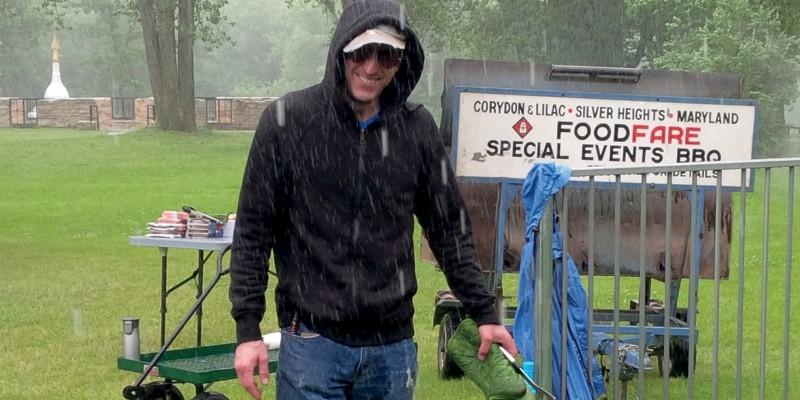 Photo: Michelle Boulet
As both a theatre artist and patron, I often ask myself why I am drawn to theatre as an art form. For me, the answer lies in engagement and connection. Theatre is able to completely engage me body, mind and soul. I am able to find my life and experience reflected on the stage in a way that is more immediate and compelling than what I get from movies and television. The connection that occurs between actors and audience is almost spiritual in nature. It reminds me that I'm not alone on my journey through life. I share the same joys, hopes, fears and struggles that people have experienced throughout time.
I believe that Shakespeare in the Ruins provides engagement and connection in a way that is both unique and more powerful than that found in most conventional theatres. Audience and actors engage whole heartedly with each other, the story and elements with every promenade we make through Trappist Monastery Provincial Heritage Park. Shakespeare's writing is both elevated and historic and asks for increased commitment from all participants. The ever changing natural world unifies us all in the experience we have together, whether joyful or tragic, painful or profound. Our direct address performance style connects audience and performers intimately; as does the journey we share through the narrative of the story and the natural world.
Thank you to everyone who has shared this experience with us.
Andrew Cecon, Artistic Director
---
In this issue