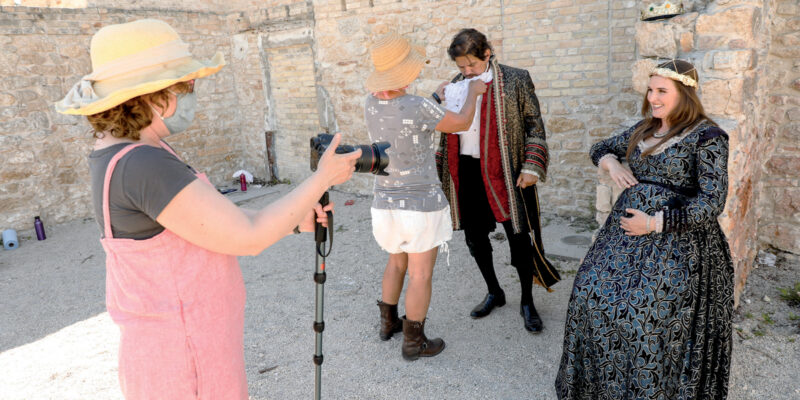 As I set my mind back two decades, I'm on a sailboat off the coast of Australia's Great Barrier Reef about to drop over the side and scuba dive.
There were about 30 divers on the boat from all over the world. For four days we bob up and down in the endless ocean with no land in sight. Our days were spent 30 metres below the surface of the sea. In the evening, we socialize.
What does this have to do with a bilingual production of The Winter's Tale? Well it is simple.
I had been drawn into many conversations on the boat, but eventually you will always find your people and my goto person to hang with was Max. Max was from Germany. He was an actor, mostly television. But one day, I asked if he ever did any theatre? He told me he was a Shakespearean actor on the side.
"On the side." I loved that.
Max mentioned that on returning to Germany he would be starting rehearsal on Macbeth and that the production was heading to a Shakespeare festival in Japan. The Scottish play in German, playing to a Japanese audience. It's a big world out there!
I remember thinking, here is something I would love to tackle one day. At that time, I hadn't directed anything yet. I knew it would have to wait til I had honed my story-telling chops. And this brings me to this point.
With every artistic project there are risks and certainly I am very aware that a bilingual Winter's Tale is going to take me outside of my comfort zone. But one should do something you fear every day…so let's pull up the anchor and set sail!