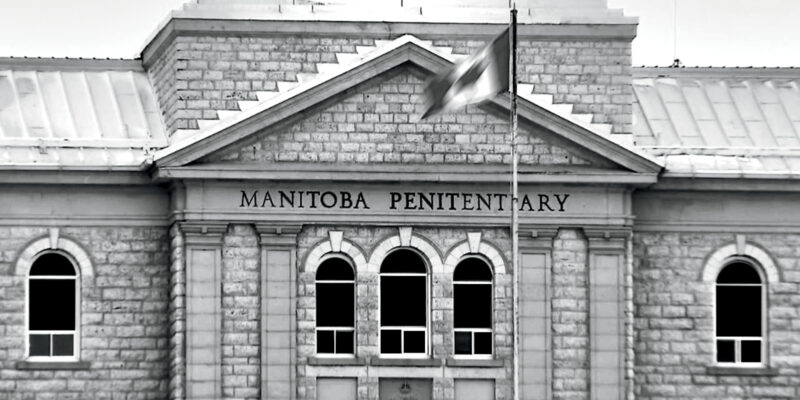 SHAKESPEARE IN STONY MOUNTAIN brings the Bard into the classroom at Stony Mountain Institution, the oldest federal prison in Canada, where participants explore the themes in Shakespeare's most famous plays through discussion and performance. It is a powerful program aimed at helping participants to build self-confidence and the capacity for self-discovery through exposure to arts education. All who complete the course receive a Grade 10 drama credit towards their high school diploma.
In January of 2021, the Institution was hit by the largest COVID-19 outbreak in a federal prison in Canada. 2020 was our sixth year running the Shakespeare program at Stony. Sadly, our time there was cut short by the pandemic. Here's an update from Claire Thérèse Friesen, our Shakespeare in Stony program director:
"A wretched soul, bruised with adversity, We bid be quiet when we hear it cry; But were we burdened with like weight of pain, As much or more we should ourselves complain." The Comedy of Errors –William Shakespeare
March 17, 2020: We finish reading the last scenes of Macbeth, as the sun goes down over Stony Mountain Institution. One week later we go into lockdown across the world.
One year later we are still unable to gather. One year later there are still no visitations for those incarcerated; not even from their mothers and lovers and babies and friends. No phone calls. No ability to see those faces, even virtually. Those who were isolated go deeper into isolation. Those walls built to keep in grow higher to keep out.
One year later, I stare at a blank page unable to think about before; unable to imagine what comes next. A year of innovation and adapting, yet those walls are still concrete.
I often wonder "how does this program affect one's health?" Over the years I have observed the connection between the Shakespeare program and literacy outcomes; observing participants as they build critical thinking skills; as they approach the text with confidence; as they analyse the script using resources and problem-solving.
We are able to understand ourselves in relation to characters that are 450 years old – which is quite magical. We are able to see ourselves as creative beings instead of the labels that have been prescribed to us by society.
That group dynamic, and that support and belonging that we provide for one another– the community that we build over the course of a number of weeks–that, for me, is an indicator of health.
This program means a great deal to me, and to Shakespeare in the Ruins. The success rate and the intrinsic value of this initiative are beyond measurable.
by Claire Thérèse Friesen