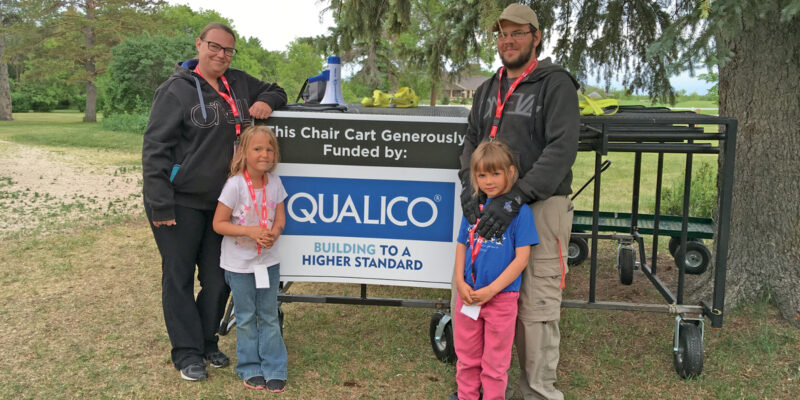 Q: WHAT DO YOU LIKE BEST ABOUT VOLUNTEERING FOR SIR?
Rory: getting to see the ruins, and helping set up the chairs.
Kiara: seeing the actors after the show and being able to talk to them!
Luca: helping others get to see the show.
Don: seeing a different take on favourites like Hamlet.
Nicole: love seeing how the play is adapted to work within the ruins setting, as well as some modern twists (like the chess game instead of the full fight scene!)
Q: WHAT KEEPS YOU COMING BACK?
Rory: to be in the ruins!
Kiara: to see the next show! It's fun!
Luca: to help more, and see what the next show is like!
Nicole: every play is so different, I can't wait to see what they come up with next!
Don: see the next spin on other classics.
Q: TELL US ABOUT YOUR EXPERIENCE VOLUNTEERING AS A FAMILY.
Luca: getting to experience the art of Shakespeare with your family.
Don: sharing your favorite plays with your children.
Nicole: Hamlet has always been one of my favourite plays, and (while I meant to wait until they were older for that one), it was really awesome getting to see their first watch of the play, and fall in love with it too!
Q: AS A PARENT, WHY IS VOLUNTEERING AT SIR A POSITIVE EXPERIENCE FOR YOUR KIDS?
Don: inspiring kids in the theatre and dramatic arts! Exposing them to the passion and excitement of Shakespeare.
Nicole: volunteering is such an amazing experience for anyone, especially kids. It really teaches helping others and being kind. The fact that volunteering here also exposes them to the beauty of Shakespeare's plays in such an amazing setting is such an awesome bonus!