SIR AUDITION NOTICE
2023 SPRING SEASON & GENERALS
Twelfth Night, by William Shakespeare &
The Dark Lady, by Jessica B. Hill
Shakespeare in the Ruins is holding Generals and auditions for our 2023 Mainstage productions of Twelfth Night and The Dark Lady, to be performed in repertory, outdoors at the St Norbert Ruins
Twelfth Night: directed by Christopher Brauer
The Dark Lady: directed by Rodrigo Beilfuss
Twelfth Night:
Rehearsals begin: April 24th, 2023
Production dates: June 01st – July 01st, 2023
The Dark Lady (a co-production with Shakespeare on the Saskatchewan):
Rehearsals begin: May 22nd, 2023
Production dates: June 15th – July 02nd, 2023
Saskatoon performances (TBC): between July 08 – 23, 2023
Roles to be cast:
Twelfth Night: all roles (8 actors)
The Dark Lady: "Will Shakespeare" (male in his 30s/40s; charming, witty and a tad cocksure)

Sides will be emailed when you book your audition.

General auditions requirements: two contrasting Shakespearean monologues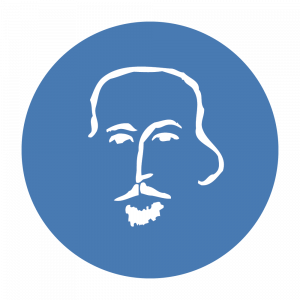 Most actors will play multiple roles. SIR supports a respectful and informed casting process. Any roles that are not identified at the time of contracting will be cast within the rules and principles outlined in the CTA 35:09 "Roles unassigned at time of contracting (casting by consent)."
Audition Dates:
January 31st and February 02nd (for both Twelfth Night and Dark Lady)
February 01st (Generals with Rodrigo Beilfuss)
10:00am – 5:00pm for all days
Audition Location:
Prairie Theatre Exchange (PTE)
Y300 – 393 Portage Ave
3rd Floor of Portage Place Mall
Shakespeare in the Ruins is a member of the Professional Association of Canadian Theatres ("G house"), and engages artists under the Canadian Theatre Agreement. We are committed to diverse, inclusive casting. For every role the director will consider all submissions without regard to age, disability, ethno-cultural identity, or any other basis. For more information, please visit shakespeareintheruins.com
Preference will be given to Canadian Actor's Equity members, but we encourage non-Equity actors to submit. We thank you for your interest in our 2023 season however only artists selected for an audition will be contacted with an appointment. NOTE: Only artists residing in Winnipeg or who can arrange housing as 'locals' will be considered. For General Auditions, preference will be given to artists whose work SIR's Artistic Director is unfamiliar with – Rodrigo would love to meet you!
To Book an Audition: Please send a picture and resume to Seraph-Eden Boroditsky (SIR's Assistant General Manager) at admin@sirmb.ca. If you're unable to attend in person, we will happily accept a self-tape. Please submit your audition request by Monday January 23rd, 2023.
Requirements for General Auditions: two contrasting Shakespeare speeches of your choice, each no longer than 3 minutes.

Twelfth Night – characters breakdown 
All tracks will double with other roles
Sir Toby (open to all genders) – Olivia's uncle, living off her fortune. Funny, smart, and supremely skilled at self-destruction. They can't let the party stop.
Malvolio (open to all genders) – Olivia's steward. Smart, supercilious and desperate to keep things under control. Visions of grandeur.
Olivia (she/her) – a wealthy heiress whose father and brother have recently died. She knows if she marries she loses control of her fortune. Lonely. Particular.
Sir Andrew (open to all genders) – with more money than brains, Sir Andrew has been convinced by Sir Toby that they're a legitimate suitor for Olivia. They have a good heart.
Feste (open to all genders) – Olivia's jester. A smart social satirist with a soft spot for broken people.
Maria/Sebastian (he/him) – Maria is Olivia's maid and only friend. They love Sir Toby despite it all. Sebastian is Viola's twin brother – kind and open.
Orsino (he/him) – Duke and governor of Illyria. A heck of a DJ. Obsessed with a woman he's only met briefly.
Viola (she/her) – a young gentlewoman shipwrecked on the shores of Illyria who believes her twin brother is lost at sea. She disguises herself as a man in order to survive in this strange land. Funny, bold and wise.
SIR is committed to reflecting the incredible diversity of our community in our productions. Our treatment and understanding of Shakespeare and the 'Classical canon' is one of expansion and inclusion.
We seek to challenge and to redefine assumptions of what constitutes Classical theatre in the 21st century. Moving beyond the western tradition, SIR also aims in our programming to put Shakespeare in conversation with plays from the Spanish Golden Age, from Latinx and Queer experiences, and from other underrepresented communities and cultures that have been creating dramatic literature since well before Shakespeare's time.
We highly encourage submissions from artists who self-identify as members of under-represented communities.
We invite artists to express interest in ANY role they would like to be considered for, regardless of the gender/race identity that is historically associated with that character.