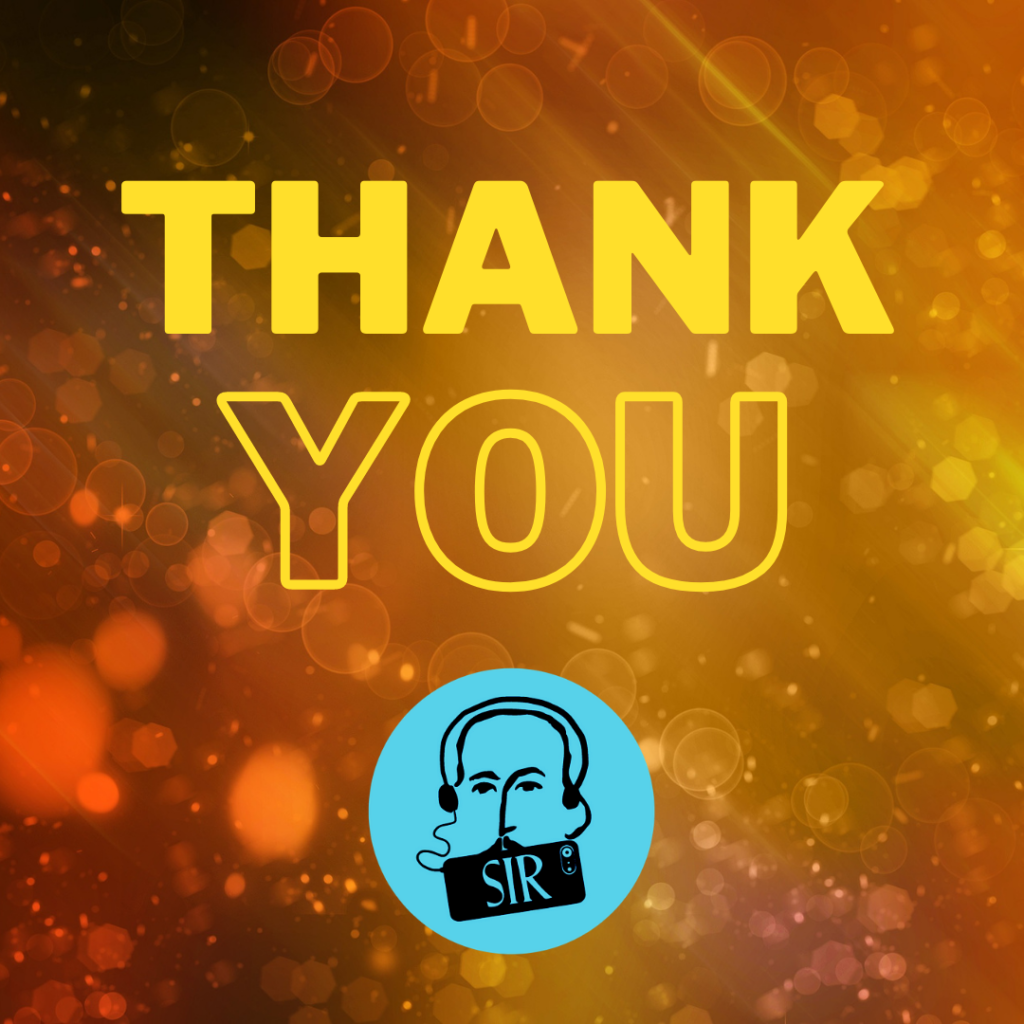 Dear friend,
On behalf of all of us at SIR, THANK YOU for making Play On a huge success!
With your help, we have so far raised over $3,300 in donations, and we couldn't be happier.
You have filled our spirits with Hope, and we feel highly energized to get to work and to continue to create unforgettable experiences for you.
If you missed the live broadcast of Play On on April 21, worry not! We have a RECORDING AVAILABLE on our YouTube Channel, HERE.
Play On was a great and much needed opportunity for us to connect with you. And while freely offered, this special one-off musical performance was also a fundraising event – as we continue to seek support in getting through one of the most challenging times in our history.
And if you haven't yet had a chance to donate, you can still do it! Donations are still accepted via our website HERE.
We have some exciting things coming up in 2021, and Rodrigo, our Artistic Director, shares our plans with you in the recording of Play On.
Also on our YouTube channel is the SNEAK PEEK-TRAILER of Macbeth, our monumental cinematic project that we have been tirelessly working on since last Fall. View trailer HERE.
We hope you enjoyed the performances by Hera Nalam & Duncan Cox in Play On, with direction from the brilliant Dora Carroll.
In a time of profound uncertainty, your support has made us feel acknowledged, and loved.
Stay safe and healthy.
THANK YOU!