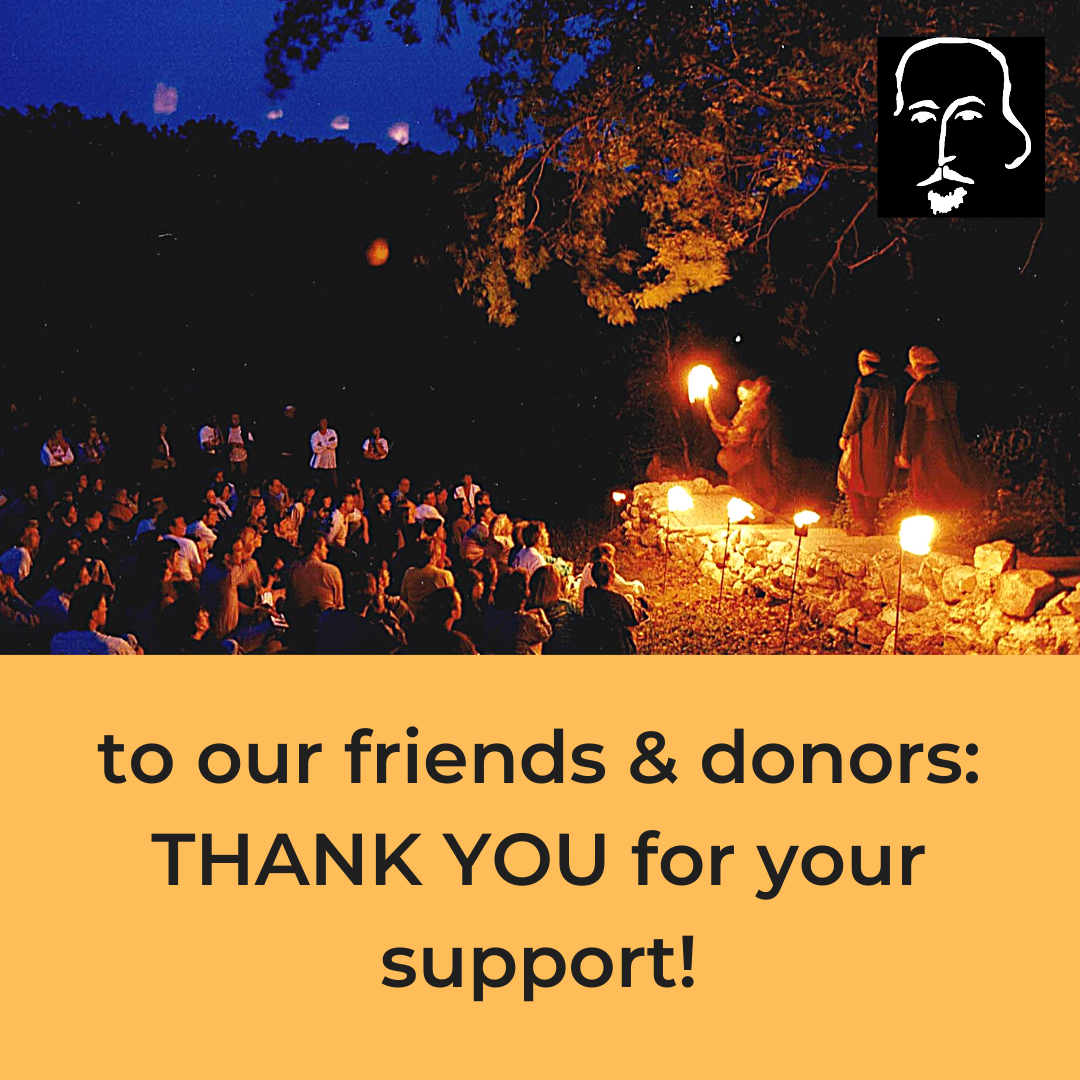 Dear friends,
THANK YOU so much for your gifts and donations, and for supporting Shakespeare in the Ruins! It is because of YOU that SIR can get through one of the most challenging times in our history.
We missed you at the park in 2020! Your contribution has been invaluable in our efforts to steer our company through this turbulent time. And with your support, 2021 will be a season of unprecedented expansion and growth for SIR.
In 2020, we were urgently reminded of the value of community. Everyone has had to make sacrifices; but by caring for one another, and by sharing resources, we will certainly get through this time of deep uncertainty. Similarly, putting on a show is an act of community-making; not only do we need your support in order to keep the lights on, but we also need you present, in the audience, right there with us at the park – theatre only really happens in that act of sharing.
We can't wait to make more memories with you…soon.
I've been thinking a lot about my favorite little sonnet by Pablo Neruda these days, and I find it beautifully timely:
So I wait for you like a lonely house till you will see me again and live in me. Till then my windows ache.
Thank you. We can't wait to see you again.
For the complete list of individual donations to SIR from January 1, 2020 to January 12, 2021 please click HERE.
Yours,
Rodrigo
Artistic Director
ad@sirmb.ca