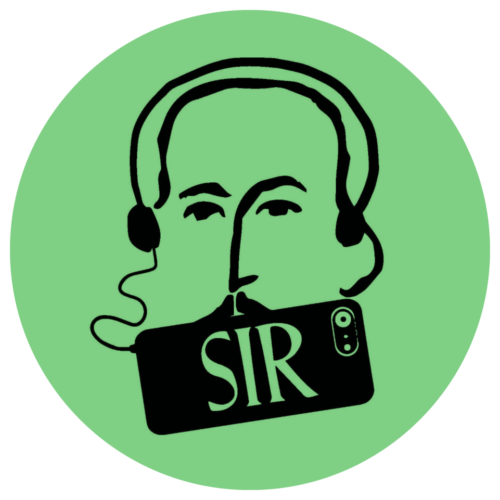 SIR @ SIR
Social Isolation Resources at Shakespeare in the Ruins
Opportunities to Learn & Connect
The Shakespeare Clinic
Need to polish your Shakespearean monologue repertoire? Have an audition piece you would like to practice or get feedback on? Book a live-video coaching session with Artistic Director Rodrigo Beilfuss.
Whether you are a beginner to Shakespeare, a student, or a seasoned professional actor craving connection, this is your chance to explore language and to collaborate no matter where you are in the world.
This "Clinic" is an international partnership with Brazil's Cia Shakespeare Brasil and Centro de Estudos Shakespeareanos, and Portuguese-speaking actors will also get a change to work with Rodrigo in their native tongue.
Simply email Rodrigo at ad@sirmb.ca and book a time.
Admission by donation (DONATE HERE)
Instructor's Bio: Rodrigo Beilfuss spent the last four years in Ontario with the Stratford Festival, and returned home to Winnipeg to be the new Artistic Director of Shakespeare in the Ruins (SIR). Born and raised in Brazil, Rodrigo moved to Winnipeg in 2001 as an exchange student, discovering Hamlet in high-school. Mr Gord McLeod is to be blamed for everything, for Rodrigo hasn't stopped pursuing Shakespeare since. In Winnipeg, Rod was a founding member of Theatre by the River, and he has directed and acted in several productions at various local theatres. He holds a BA (Honours) from the University of Winnipeg, an MA in Classical Acting from England's LAMDA, and he's a graduate of Stratford's two flagship programs: the Birmingham Conservatory for Classical Theatre and the Michael Langham Workshop for Classical Direction. More info at rodrigobeilfuss.com
Speaking the Text – Second Online Interactive Shakespeare Intensive
This is a robust and interactive online workshop facilitated by Tom Soares, aimed at theatre professionals and emerging artists.
Running over 3 weeks, for 2.5 hours a week, participants will have a chance to practice textual tools and techniques in a relaxed atmosphere. Exercises will involve scene and monologue study, and artists will be able to interact live with Tom and other actors as they uncover the full power – and fun – of Shakespeare's language.
Dates: June 16, 23, & 30, 2020. 7:00pm – 9:30pm
Please direct registration inquiries to Rodrigo at ad@sirmb.ca
Admission: $60 + GST REGISTER HERE!
Capacity: 20
Instructor's Bio: Tom Soares is a Theatre Educator, Actor and Voice and Text Coach. He has worked as a performer or coach for most of Winnipeg's regional theatres. In 2019, he was the Text Coach for Shakespeare in the Ruins' production of Hamlet. Tom earned his Master's in Fine Arts in Performance with a further specialization in voice from York University. He has been teaching courses in performance and voice for the Department of Theatre and Film at the University of Winnipeg since 2011. Tom has a particular interest in approaches to performing Shakespeare.  
Shakespeare in Action in Schools
The current pandemic crisis has forced schools to move their classes online, and teachers have had to adapt quickly to this new, remote approach to education.
SIR would like to help!
Shakespeare in Action is a one hour workshop designed to give students the chance to participate in basic techniques and exercises used by professional actors when tackling a scene from Shakespeare: thereby demystifying the language and offering students the power of discovery through fun exploration.
If you are a high school English or Drama educator currently teaching Shakespeare (anywhere in the world!), SIR would like to offer this workshop via a live-video platform to your students. Together, we can create an experience that is engaging and theatrical for your students, thereby ensuring that Shakespeare remains alive and fresh to young minds.
Please get in touch with Rodrigo at ad@sirmb.ca in order to set up a workshop.
Admission: $100 + GST