Macbeth Muet
FALL TOUR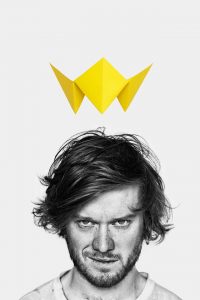 Macbeth Muet
FALL SCHOOL TOUR: Oct & Nov 2019
PUBLIC PERFORMANCES: Nov 12 – 16, 2019 (venue to be determined)
Directed by Jon Lachlan Stewart
A special partnership with Montreal-based theatre company La Fille Du Laitier.
Performed entirely without words, Macbeth Muet completely deconstructs this Shakespeare Tragedy into a fastpaced, visceral theatre experience, using the body, objects as imagery, and a ton of fake blood. Entire scenes are reduced to a single look, as Shakespeare's complex and beautiful poetry is rendered mute, and searing. This unique and crowd-pleasing show was an enormous hit at the 2017 Winnipeg Fringe Festival. As well as traveling to schools in Manitoba, Saskatchewan, and Ontario, there will also be a number of public shows in Winnipeg. Stay tuned for full details later this year!
click here to see more information about La Fille Du Laitier.
Teachers: BOOK NOW! If you would like more information about booking this tour for your class in Fall 2019 please email us at admin@sirmb.ca.