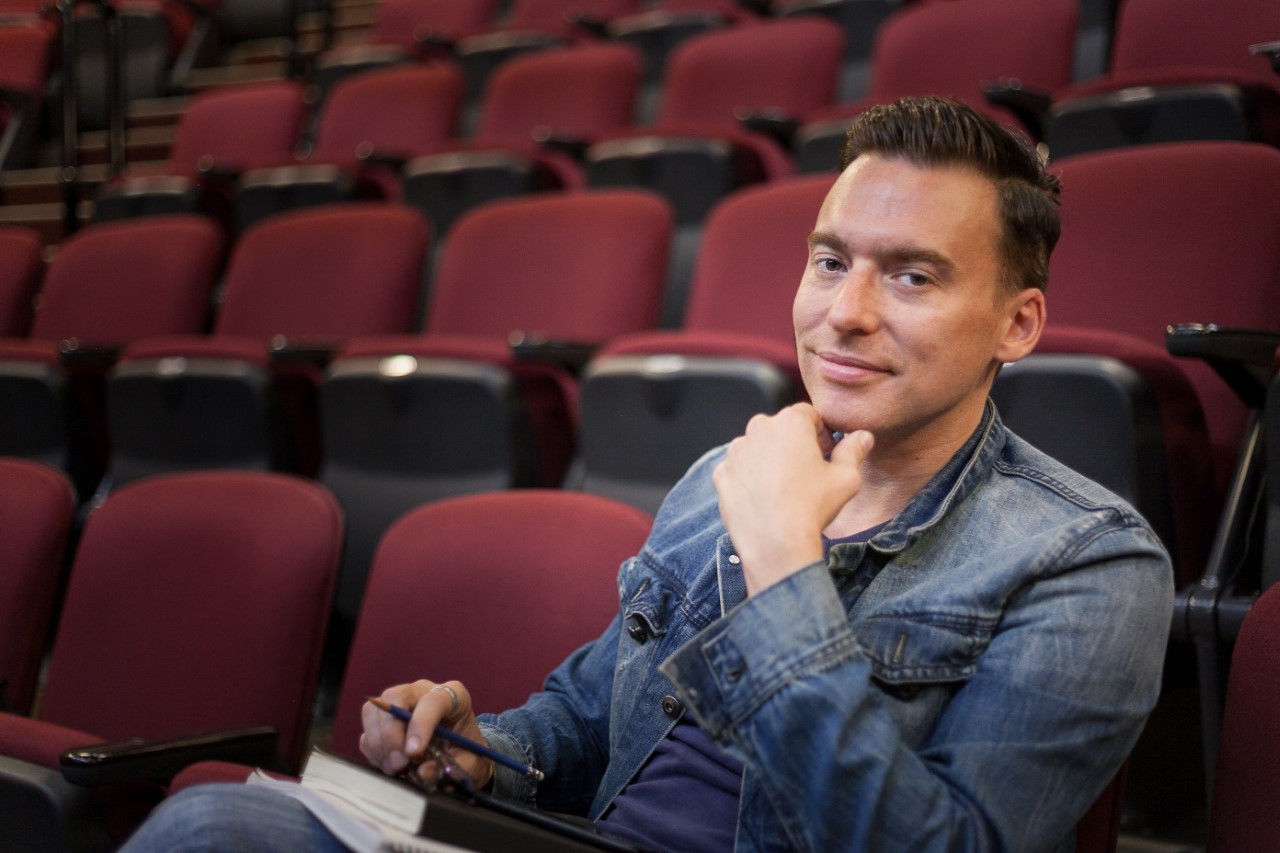 Shakespearean Comedy Masterclass with Ron Pederson
You are in for a treat!
I first met Ron in the Spring of 2018 at Stratford when we worked together on Shakespeare's bonkers and fast-paced farce The Comedy of Errors. He was the associate director and master comedian, specially assigned to the production to bring in the funny! I was playing Angelo, the jeweler, who spends most of the play utterly confused and running around looking for money.
I was immediately delighted by Ron. His incredible sense of humour, his sharp wit and his ability to think fast, on the spot, improvising and creating bits out of nowhere, are just some of his most electric qualities. The man is made of funny. When you talk to him, about anything, you naturally smile during the entire conversation. He makes you feel uplifted, refreshed, and – amazingly – he makes you feel like you are funny too! He is truly generous that way.
Since starting my work at SIR as Artistic Director, I have been thinking of ways to bring Ron to Winnipeg so that this lovely community could also partake in the pleasure of laughing in his company. But then Covid happened, and all our plans and dreams have been put on pause…
BUT, then Zoom came into our lives!
I am ecstatic to announce that SIR will be hosting a two-night virtual encounter with Ron this month, on August 25 and 26, called "Shakespearean Comedy: Variety & Surprise".
Ron will lead 12 lucky participants in a practical online exploration, working on scenes and monologues from some of Shakespeare's funniest plays, and breaking down the structure and tools of the text – all while having the most fun time!
Deadline to sign up for this masterclass is FRIDAY AUGUST 21)
Cheerio,
Rodrigo
For questions or more details, please email Rodrigo Beilfuss HERE.
Ron's Impressive Biography:
Ron Pederson​ is a Canadian actor, improviser, and director. Ron has worked across Canada with many theatres, including The Stratford Festival, Soulpepper Theatre, Tarragon Theatre, The Canadian Stage Company, The Coal Mine Theatre, The Royal Manitoba Theatre Center, Alberta Theatre Projects, Arts Club Theatre, Vancouver Playhouse, Theatre Passè Murille, and The Belfry. As an improviser, Ron has created long form improvised theatre with companies in cities around the world, including Oslo, Berlin, Vienna, Amsterdam, Los Angeles, Atlanta, Chicago and in NYC. He may be best known for his 3 seasons as a cast member on MADtv (FOX). Other TV credits include writing and performing on The Late Late Show (CBS) Murdoch Mysteries, Insecurity (CBC), Degrassi (CTV), SideKick (YTV), The Next Step (NBC Kids), New Eden (Crave) and Private Eyes (Global). He is a multiple Canadian Comedy Award Winner, including one for Best Improviser; the recipient of the RBC Arts Professional Award; 2 Sterling Awards; The Summerworks Performance Award; and Toronto's Dora Mavor Moore Award.