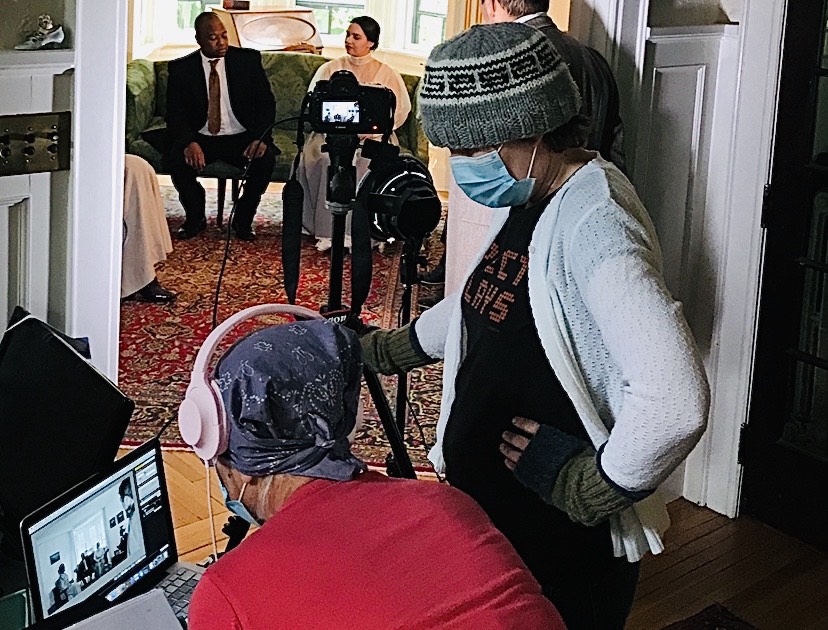 Fallin' Forward... toward a wicked project!
Hello friend,
And so here we are, in that delightful crispy-aired limbo between Summer and Autumn, as the leaves start to change, and school is – given everything going on around us – miraculously back on.
I hope you and your loved ones are safe and healthy, and I hope you were able to enjoy some peace and reflection in these last few months.
Speaking of being "back on," we at SIR are very much BACK in business!
Because schools are now operating under strict physical distancing rules, and visitors are very much unable to enter the premises, we have had to unfortunately cancel our traditional Fall tour. But we are still storytellers, and Theatre has survived thousands of years because we are indeed a tenaciously resourceful bunch.
We started a major cinematic project this week, which we will formally announce soon! It is arguably one of our most ambitious and challenging productions ever: it will feature nearly 30 formidable performers, and a lot of talent behind the scenes.
SIR Artistic Associates Michelle Boulet and Sarah Constible are at the helm of a full-length film adaptation of one of Shakespeare's most celebrated tragedies. The filming process will take an entire month, and it will showcase gorgeous settings, eerie prairie landscapes and even some…blood.
This innovative project is being assembled with a little money and a LOT of generosity from the community…and it will live on forever…tomorrow…and tomorrow…and tomorrow… 😉
Stay tuned for more details, teasers, and release dates. For now, if you'd like to support us in the creation of this special production, please consider a donation.
The Performing Arts are still in a profound crisis, and we would not be here right now without YOU. Thank you for your support.
We hope to see you soon,
Rodrigo