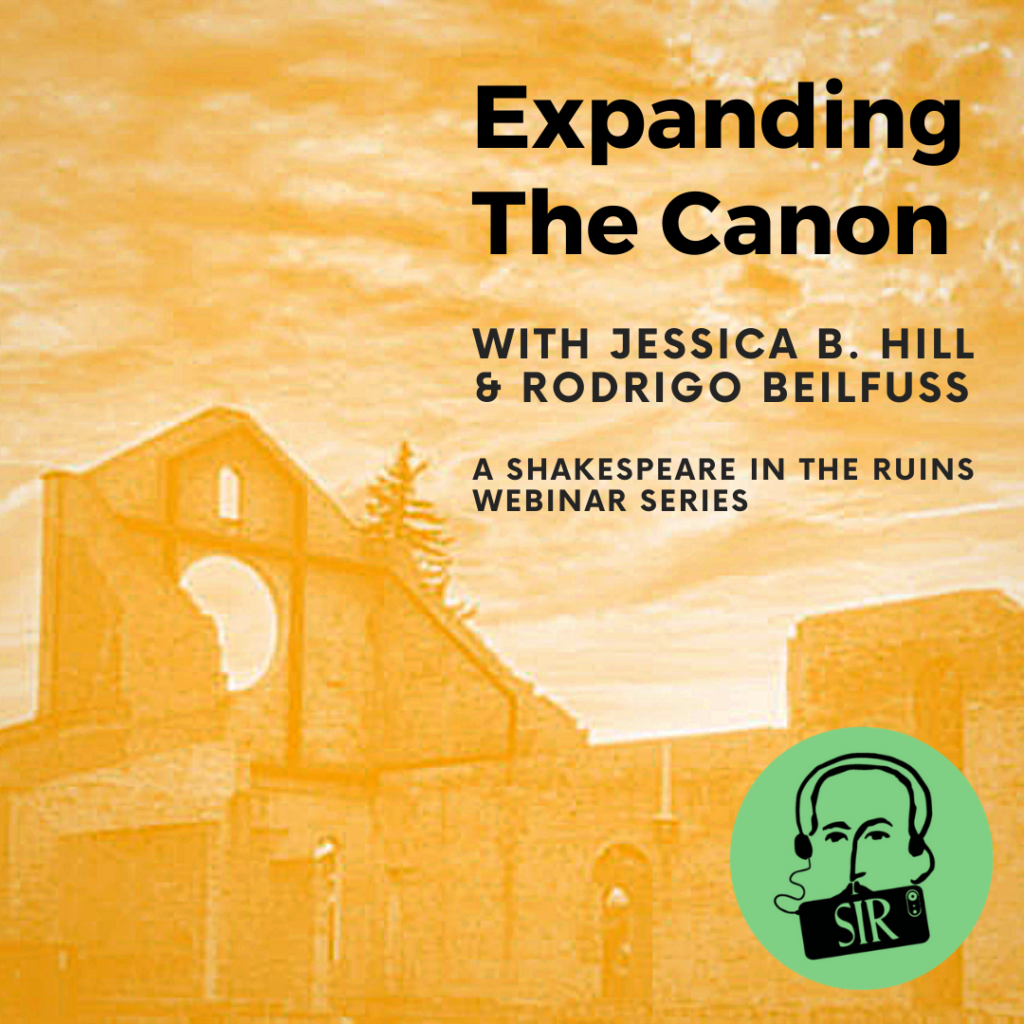 The first TWO episodes of our new webinar series are out!
In these two sets of conversations (and there are more episodes coming!), Stratford actor-playwright Jessica B. Hill and our Artistic Director, Rodrigo Beilfuss, discuss the urgent theatrical need to expand our sense of what constitutes the 'Classical Canon' in the 21st century.
In the first episode, Jessica introduces us to the world of her new play, 'The Dark Lady', which explores the relationship between poetess Emilia Bassano and William Shakespeare.
'The Dark Lady' is currently being developed by SIR with support from Shakespeare on the Saskatchewan, the Manitoba Association of Playwrights and the Stratford Festival.
In the second episode, Jessica and Rodrigo are joined by Guatemalan-Canadian actor Alexandra Lainfiesta, in a delightful exploration of the adventurous times and profound works of Ana Caro and Sister Juana Ines de la Cruz, in the context of the fascinating theatrical period known as the Spanish Golden Age.
You can watch the first episode for FREE here: YouTube
You can watch the second episode for FREE here: YouTube 
Consider a donation in support of this great series!
You can show your love by heading to the donation page, right HERE!
Thank you, and enjoy!