Expanding the Canon – Episode 1: Emilia Bassano & Shakespeare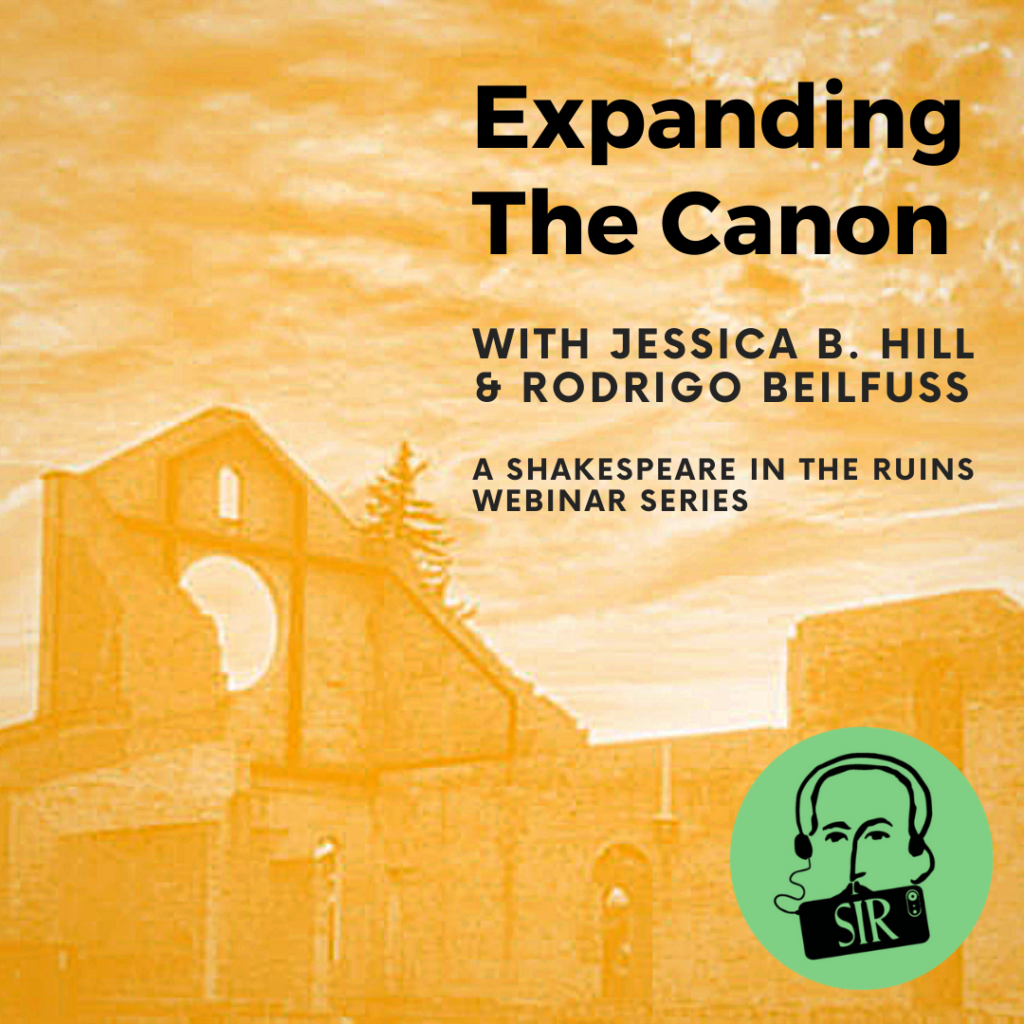 Episode one of our new webinar series is out!
In this first of many conversations, Stratford actor-playwright Jessica B. Hill and our Artistic Director, Rodrigo Beilfuss, discuss the urgent theatrical need to expand our sense of what constitutes the 'Classical Canon' in the 21st century.
Jessica introduces us to the world of her new play, 'The Dark Lady', which explores the relationship between poetess Emilia Bassano and William Shakespeare.
'The Dark Lady' is currently being developed by SIR with support from Shakespeare on the Saskatchewan and the Manitoba Association of Playwrights.
You can watch the first episode for FREE here: YouTube