Donate in Jim's name!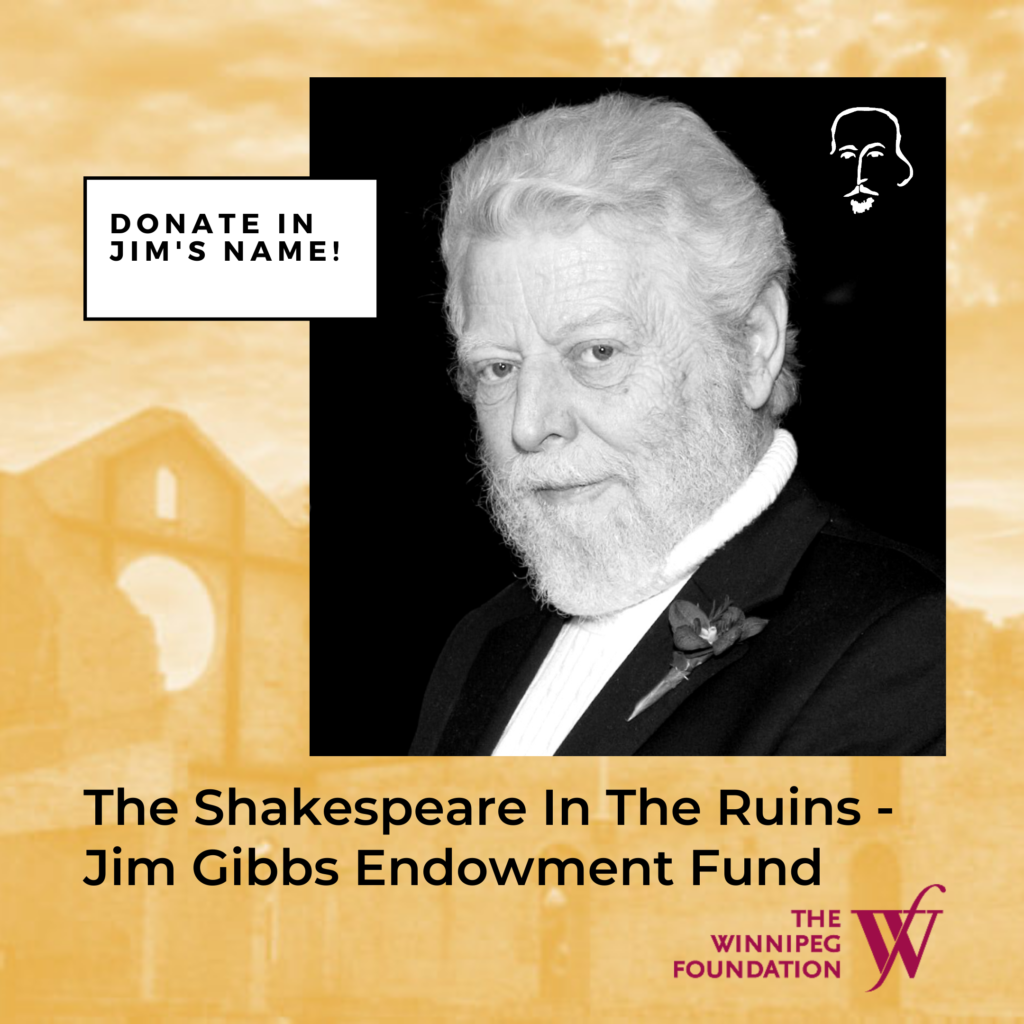 Jim Gibbs was an enthusiastic patron of the Arts, and one of SIR's biggest supporters over the years. We have been missing him dearly since he left us in 2017 – the Winnipeg theatre scene is undoubtedly not the same without him.
To celebrate and to remember our friend Jim, SIR has set up a sub-fund through our Endowment Fund with the Winnipeg Foundation in his honour, the Shakespeare In The Ruins – The Jim Gibbs Endowment Fund.
When you donate directly to this fund, a percentage of it will be donated back to SIR in Jim's name – beautifully, it will be as if Jim himself continues to show his support to SIR during this time of most need.
Your generous donation actively keeps his memory alive in us.
Thank you! And many thanks to Michelle Boulet, Lisa Nelson-Fries, the Gibbs family, and the entire SIR family for setting up this celebration of Jim's remarkable legacy of generosity.