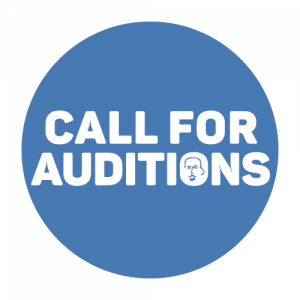 Shakespeare in the Ruins is holding auditions for our 2022 Mainstage, in-person outdoor production of Much Ado About Nothing.  All roles available. Auditions will happen online (via Zoom and self-tape)
Directed by Ann Hodges
Assistant Director: Sophie Smith-Dostmohamed
Rehearsals: April 25 – June 01, 2022 (five-workday weeks)
Production dates: June 02 – July 02, 2022
NOTE: All actors must be hired as 'Winnipeg local'
Roles to be cast/Audition requirements:
All roles are available. 10 actors will be cast, one of which will be exclusively an understudy.
Most actors will play multiple roles (see below). SIR supports a respectful and informed casting process.  Any roles that are not identified at the time of contracting will be cast within the rules and principles outlined in the CTA 35:09 "Roles unassigned at time of contracting (casting by consent)."
Requirements: Please prepare 1) a Shakespeare monologue of your choice (does not have to be from Much Ado); 2) a short a cappella song (you can play your own instrument) and 3) read from a short scene from Much Ado About Nothing (no need to memorize – sides will be emailed when you book your audition).
Audition Dates: Monday, January 31; Wednesday, February 02; Friday, February 04
Audition Location: Live over Zoom! Although we'd prefer to see you and chat with you live on Zoom, if you are unable to do a Zoom audition, self-tapes may also be accepted.
Shakespeare in the Ruins is located on Treaty 1 Territory, and is a member of the Professional Association of Canadian Theatres ("G house"), engaging artists under the Canadian Theatre Agreement. We are committed to inclusive, equitable casting. For more information, please visit shakespeareintheruins.com
Preference will be given to Canadian Actors' Equity members, but we also encourage non-Equity actors to apply. We thank you for your interest in our 2022 season. However, only artists selected for an audition will be contacted with an appointment. Only artists residing in Manitoba or who can arrange housing as 'locals' will be considered.
To Book an Audition time: Please send a picture and resume to Sophie Smith-Dostmohamed (SIR's Associate Artistic Director) at associatead@sirmb.ca by WEDNESDAY, JANUARY 26, 2022  
SIR is committed to reflecting the incredible diversity of our community in our productions. Our treatment and understanding of Shakespeare and the 'Classical canon' is one of expansion and inclusion.
We seek to challenge and to redefine assumptions of what constitutes Classical theatre in the 21st century. Moving beyond the western tradition, SIR also aims in our programming to put Shakespeare in conversation with plays from the Spanish Golden Age, from Latinx and Queer experiences, and from other underrepresented communities and cultures that have been creating dramatic literature since even before Shakespeare's time.
We highly encourage submissions from artists who self-identify as members of under-represented communities.
Roles to be cast (distributed amongst 9 actors)
We invite artists to express interest in ANY role they would like to be considered for, regardless of the gender identity that is historically associated with that character
Beatrice: Proud, witty, independent, with a deep sense of integrity. Possibly has been burned by love in the past.
Benedick: Proud, witty, independent, with a deep sense of integrity. Possibly has been burned by love in the past.
Hero: In love with Claudio, smart and youthful, with a confidence beyond her years.
Claudio: In love with Hero, but is quickly convinced of the accusations against her.
Don Pedro: Wealthy, gracious, and also really enjoys a good practical joke.
Don John: Overlooked younger sibling to Don Pedro, plots to sabotage Claudio and Hero's wedding.
Leonato: Parent to Hero, also delights in a good practical joke.  Has a strong sense of right and wrong, and does not hold back when that is challenged.
Borachio: Helps Don John sabotage Claudio and Hero's wedding.
Margaret: Works in Hero's household, witty and fun, has a fling with Borachio.
Dogberry: Very impressed with their job and vocabulary, works as a night-watch.
Friar: Spiritual advisor, suggests a unique solution to the sabotaged wedding.
Other friends, guests, musicians, companions, etc.