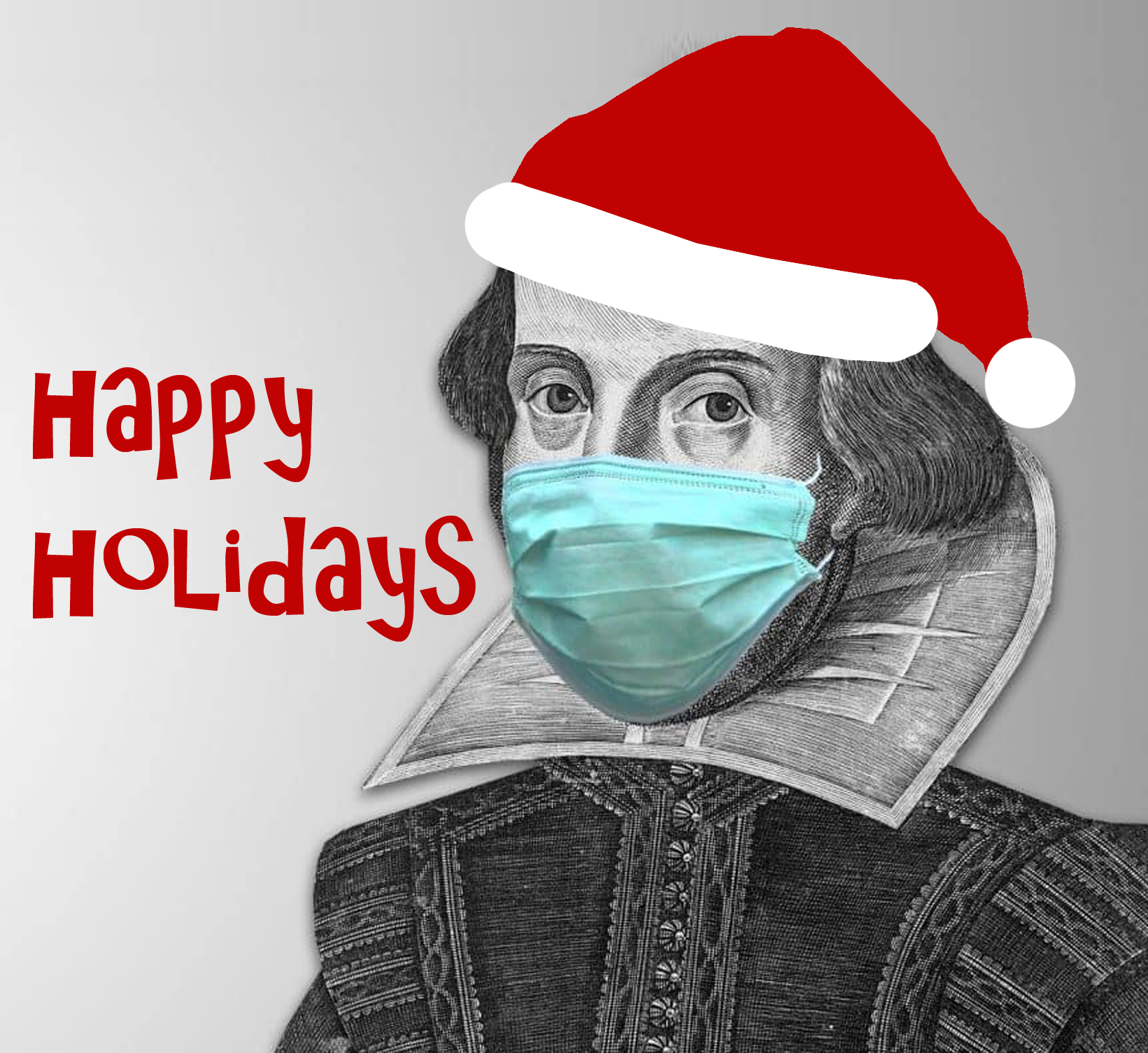 Hello friend,
It is finally here. The final act of 2020, and the Holiday Season of a most unusual and challenging year. I hope you're doing well, and I hope you get to enjoy some well-earned moments of restoration and peace during this time.
It certainly feels a bit more hopeful, like Act V in most of Shakespeare's comedies, when mistaken identities are solved, and villainy is exposed. Vaccines are on the way, as well as the promise for a more, let's say…uneventful Presidency south of the border. *Whew*
And here we are, still pulsating in the Theatre universe, and largely because of YOU: thank you for your donations, and thank you for your passionate support during our Fall fundraising campaign. Individual giving was up this year, and that shows just how incredible our community is – THANK YOU. Your support of SIR is beyond inspiring, and it feeds our creative juices as we dream up a 2021 season unlike any other!
Speaking of 2021, we will be announcing our plans early into the new year, so stay tuned! As you can imagine, planning under the current circumstances, as we continue to monitor the effects of the pandemic on our sector, is spectacularly delicate work. We want to get 2021 right! We have exciting news to share with you, and we are working hard at SIR to make sure that 2021 is a season of creative expansion; with innovative ideas that will allow us to not only showcase the best talents Manitoba has to offer, but also to reach a truly global audience. It's going to be fun!
We have two cinematic projects in the works, one of them is previewed below, in that alluring picture…can you guess the play? I'll give you a few hints: it's a tragedy; one character delivers a stand-up routine about urination; it features Shakespeare's happiest married couple (though that doesn't last beyond Act 1…); three fantastical beings have lots of fun cooking in cauldrons…
We can't wait to share it all with you!
Alongside our 2021 Season announcement, we will also provide updates on the action statement we posted this last Summer, "A Shared Future." We have been doing a lot of work behind the scenes, asking tough questions and re-examining our relationship to Classical theatre, and in particular our relationship to Shakespeare. The conversations have been transformative; this is an electrifying time, filled with possibilities.
Happy Holidays, we can't wait to see you at the park again…soon!
Rodrigo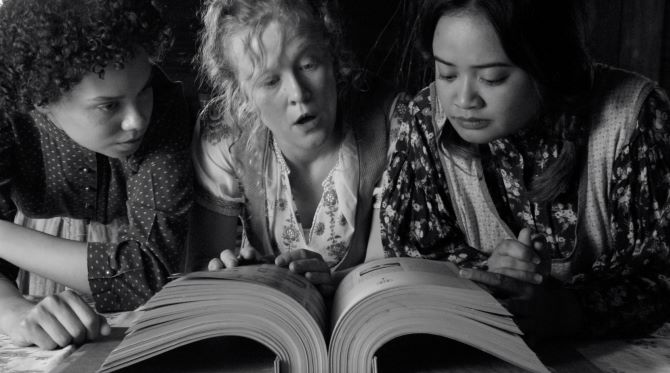 Toiling away….
(left to right: Melissa Langdon, Andrea del Campo, Hera Nalam)