How To Promenade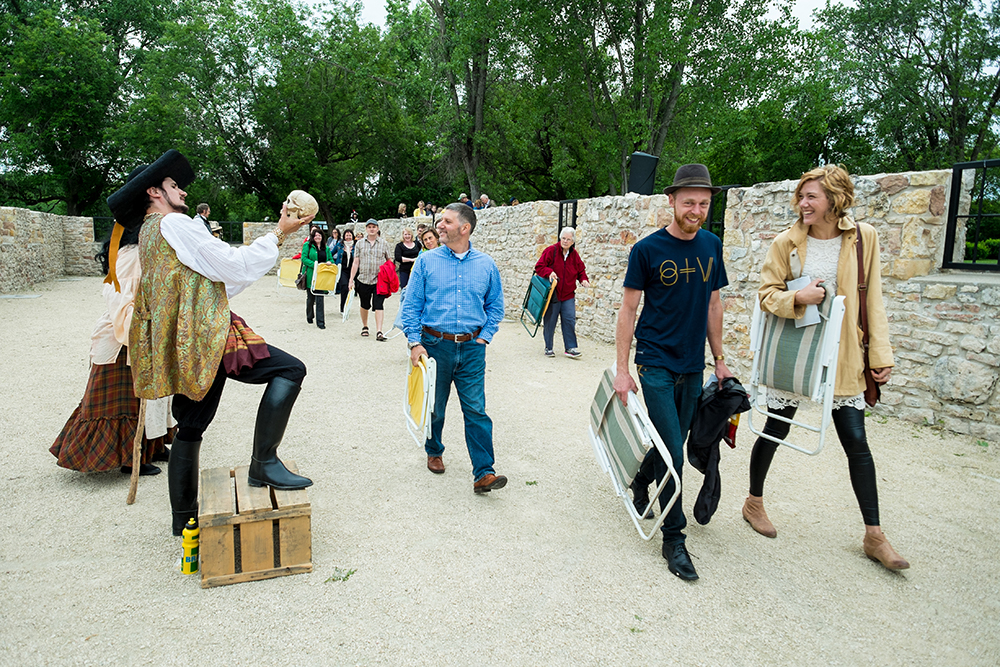 What is this "Promenade" of which you speak?
Just as it sounds, Promenade Theatre asks the audience to join in the performance, moving  them from location to location as they are drawn into the world created by the performers. With the action taking place in and around the audience, the audience is guided by the performers themselves, not only through the landscape written by William Shakespeare, but through the natural beauty of the Trappist Monastery Provincial Heritage Park.
Never 'Promenaded' before? No problem! Our friendly volunteers and empassioned performers will point you in the right direction!
Do I need to bring a chair?
​No, you do not! S.I.R. is happy to provide lawn chairs for your seating comfort!
Ok, so what should I bring with me?
​Apart from a sense of adventure, we recommend bringing a light jacket in case you get a chill when the sun goes down (although in addition to chairs, S.I.R. is happy to provide our brave audiences with blankets, too). If you are seeing a matinee, we also recommend a hat, sunscreen, and sunglasses because the weather will be spectacular!
Read More